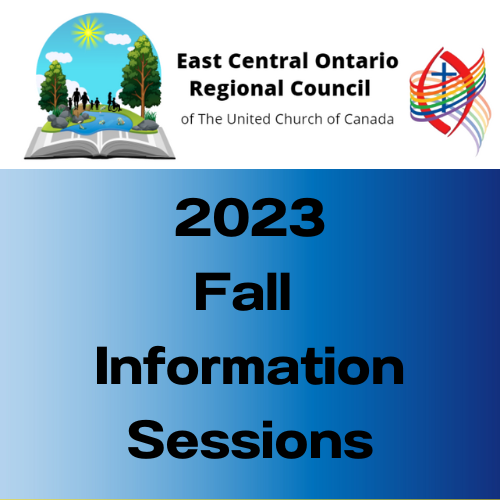 Prior to our Fall Meeting on Saturday, October 28th, you are being invited to register for two pre-meeting ZOOM engaging opportunities for a closer look and deeper conversation on things that matter. On the strength of these conversations the leadership teams will present to the Regional Council final version of reports and actions for endorsement and action.
Tuesday, October 10th from 7-9pm: Discerning Currents Information Session – The Discerning Currents team will present the draft Strategic Plan for the Regional Council and take suggestions for improvements at this meeting. The goal is to come to the Regional Council meeting at the end of October with a final plan for adoption. Come and share your thoughts on what has been developed!
Tuesday, October 17th from 7-9pm: 2024 DRAFT Budget Information Session – It is an organization's budget that perhaps best reflects its priorities and abilities. The Ministry through Property Team will be sharing the draft budget. Learn how the budget is created and the activities it will support.
The Zoom room will open at 6:45pm for each session and please note, you will not receive the Zoom link till the morning of the event. Please contact Karen Wilson at kwilson@united-church.ca with any questions.
These info sessions are not limited to voting delegates of the Regional Council. They are an opportunity to engage with the presenters, to become more knowledgeable of the workings of the Regional Council and perhaps most importantly, your opportunity to influence the work and direction of the leadership teams. Dedicated info sessions are the time for engagement, and we hope that you will avail yourself of these opportunities.
Please register using the form below and we look forward to seeing you. (Please note, registration for our Fall Meeting will open later this month – the meeting will take place at Emmanuel United Church, Odessa)
2023 ECORC Fall Information Sessions