Book Study – Occupied with Non-Violence
April 22, 2021 @ 1:00 pm

-

May 5, 2021 @ 1:00 pm

Free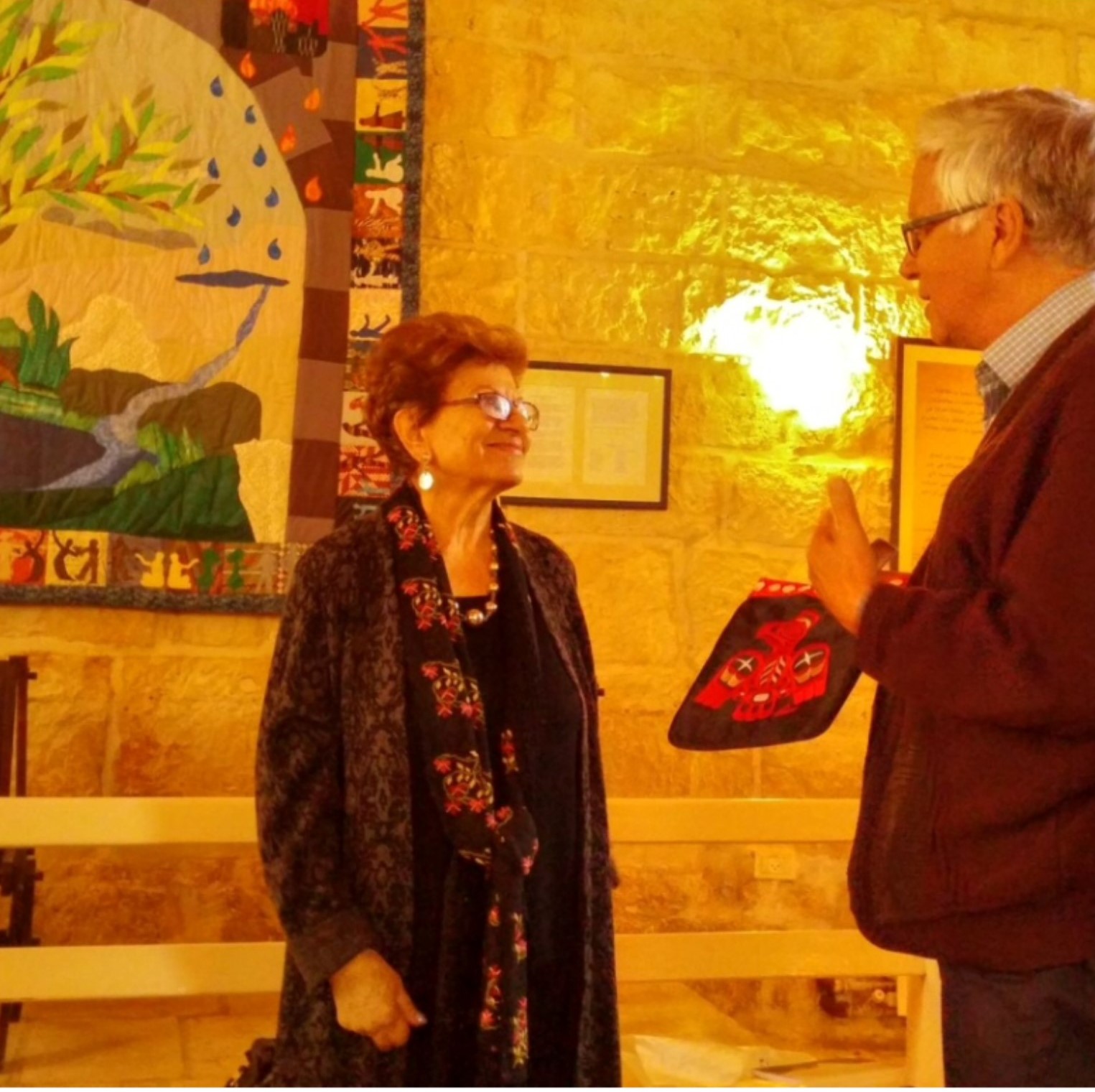 Meet Jean Zaru – A Quaker who has lived in Ramallah most of her life. In 2008 she wrote "Occupied With Non-Violence". We are beginning a three week discussion of her book using Zoom. Consider comments from some of those who have just finished the same book study.
"In this book, Jean Zaru bring 60 years of living in occupied Palestine together with her deep Christian faith. No wonder I have read it three times".
"This book has allowed me to really understand the daily struggles of occupation and how the Christian message is a powerful source of hope. Being able to discuss the book with the group adds further insights beyond my own".
"I learned so much about how the lives of Palestinian people (and in particular Palestinian Christians ) are impacted on a daily basis by the Israeli occupation. Jean Zaru is an inspiring example of resiliency, hope and positive activism despite living most of your life under these stifling conditions"
And from Jean herself: " The goal of those who use violence is to fill our mental and emotional space with rage, fear , powerlessness and despair, thus cutting us off from sources of life and hope."
At this particular time in our own  lives, perhaps we can identify with such feelings although we are continually assured that this situation will pass. Our group study begins on April 22nd at 1 p.m. and continues on April 29th and May 5th at 1pm. Please email Adele Boy at boyadele@ yahoo.com.au to indicate your interest and receive the Zoom connection and discussion questions. The book is available at Novel Idea bookstore in Kingston and Grand River Bookstore. Kindle and Amazon also have it.
Let's consider together how we can all be "occupied with non- violence".
Salaam, shalom, peace,
Adele Boy