Communities of faith and social enterprise: An afternoon with Shaun Loney
January 19, 2020 @ 1:30 pm

-

4:30 pm

$25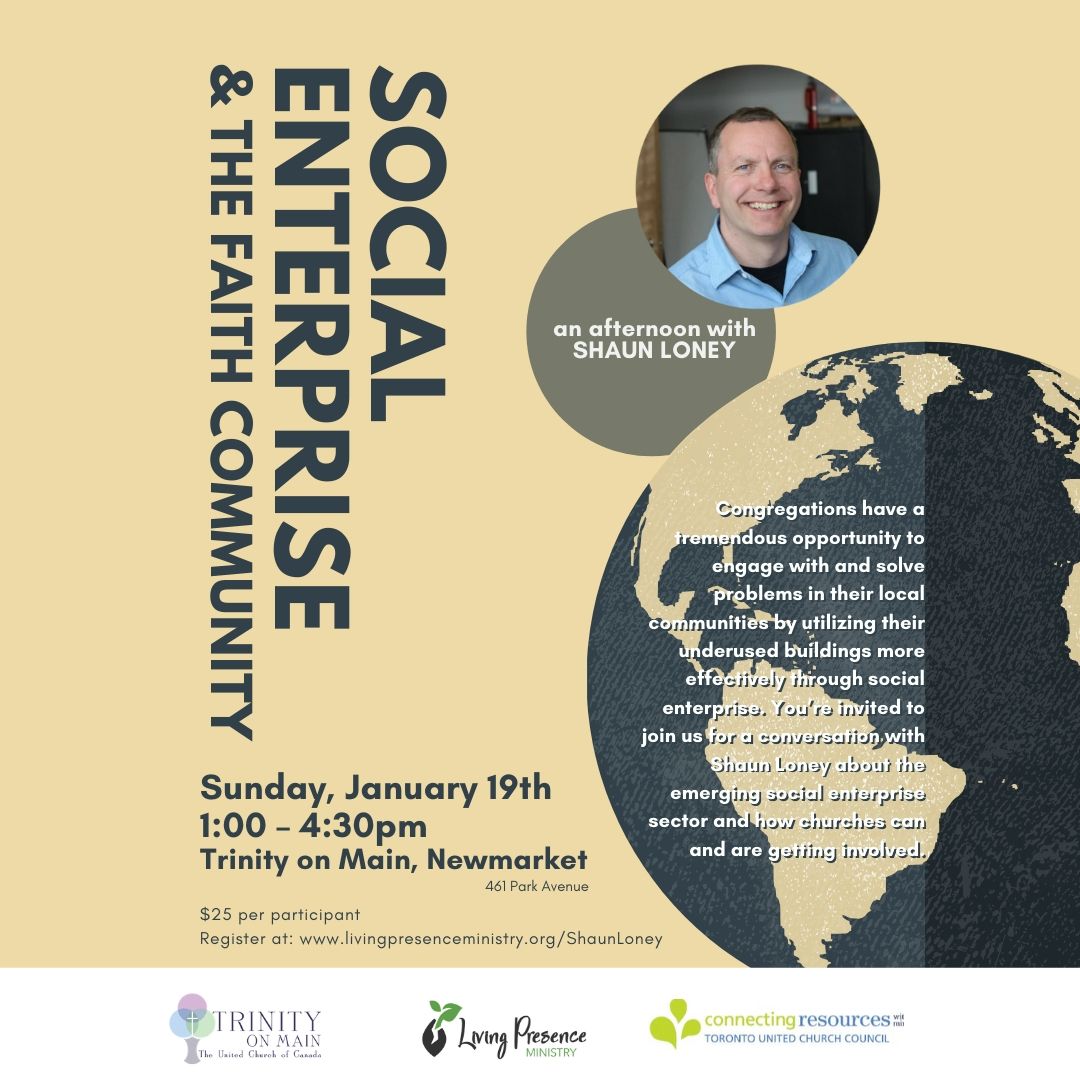 Turn your underused church space into meaningful, problem-solving space! Shaun encourages people to think differently about problems and see them as opportunities. Learn how some churches are successfully embracing social enterprise.
Congregations have a tremendous opportunity to engage with and solve problems in their local communities by utilizing their underused buildings more effectively through social enterprise. You're invited to join us for a conversation with Shaun Loney about the emerging social enterprise sector and how churches can and are getting involved.
Shaun is a member of St. Mary's Road United Church in Winnipeg. He is a story teller who has shared his experience in co-founding 12 social enterprises in two books, one of which – An Army of Problem Solvers, has sold over 8,500 copies. His latest book, The Beautiful Bailout is garnering attention for innovative ways non-profits can raise money to end homelessness, reduce diabetes and create employment on First Nations.
You can learn more about Shaun and his work at www.encompass.coop. For more information about this workshop, please contact jill@tucc.ca.
The afternoon will take place at Trinity United Church in Newmarket – 461 Park Ave, Newmarket, ON L3Y 1V9 and will be hosted by Toronto United Church Council, Living Presence Ministry, and Trinity United Church (Newmarket).
A light lunch will be served.
If the fee is a barrier please choose the free ticket when you register so that we know numbers to expect for food and room set-up.