Is the Bible Green? Ecology and the Christian Scriptures
October 2, 2019 @ 7:00 pm

-

October 20, 2019 @ 10:30 am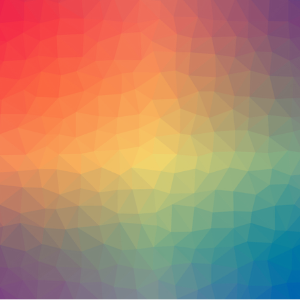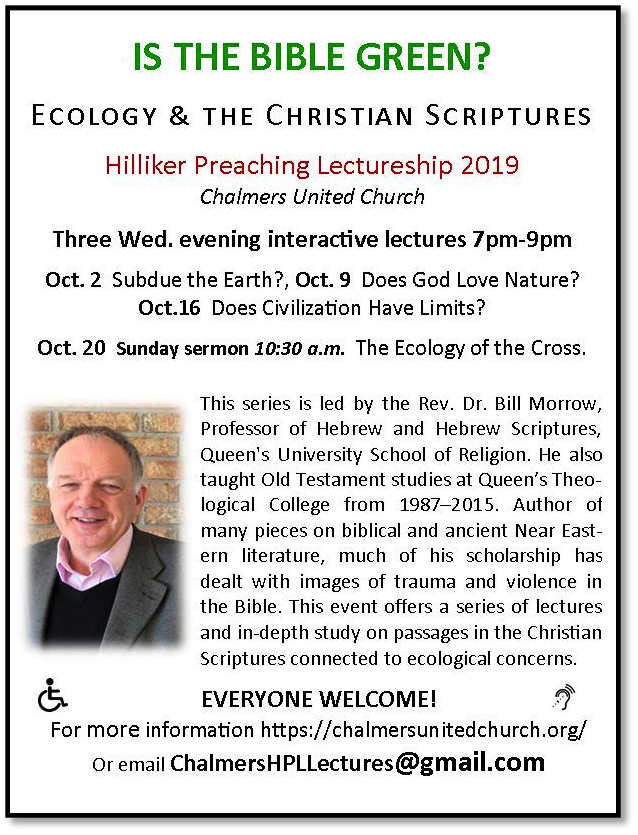 This coming October, the Hilliker Preaching Lectureship (HPL) at Chalmers United Church, Kingston, has arranged for the Rev. Dr. Bill Morrow of the Queen's University School of Religion, to explore the question —
"IS THE BIBLE GREEN?"
Climate change and the critical environmental challenges we face today are what many consider the most pressing issues of our day. This being so, here is an opportunity for clergy and laity to discover and explore ways in which the Bible offers wisdom that is directly related to these challenges. As a prominent author, teacher, and biblical scholar, Dr. Morrow will lead us in this in-depth study.
His method involves a new format for the HPL. Instead of a weekend, Bill will be giving a series of Wednesday evening interactive lectures and table conversations in October which will explore three biblical texts. A concluding sermon will be given at Chalmers on the final Sunday of that month.
These distinctive Wednesday evening events will be of special interest to those who are fairly near to Kingston. No registration is necessary so those interested are free to participate in any or all of these events.