ReJUNEvation 2021
June 16, 2021

-

June 18, 2021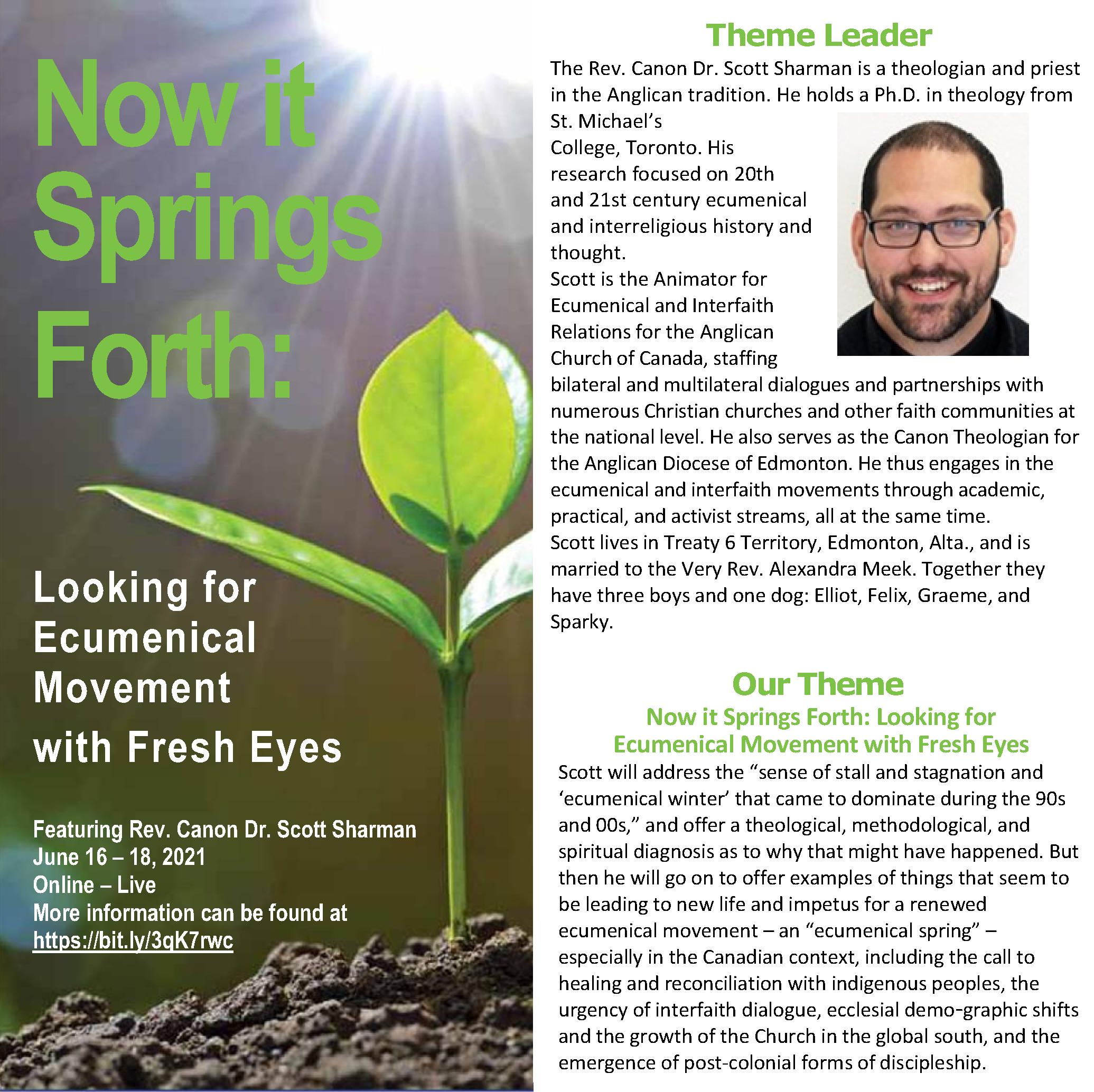 St. Andrew's College ReJUNEvation is going virtual for 2021. The conference will be held June 16 – 18, 2021.
Rev. Canon Dr. Scott Sharman will present on the theme, "Now it Springs Forth: Looking for Ecumenical Movement with Fresh Eyes." Sharman, an academic and ordained minister who serves as the national Animator for Ecumenical and Interfaith Relations in the Anglican Church of Canada, will invite participants to reflect on some of the most interesting and promising new directions for the ecumenical movement as we head further into the 21st century. He will address the "sense of stall and stagnation and 'ecumenical winter' that came to dominate during the '90s and '00s." He will offer a theological, methodological, and spiritual diagnosis as to why that might have happened and offer examples of things that seem to be leading to new life and impetus for a renewed ecumenical movement – an "ecumenical spring" – especially in the Canadian context. ReJUNEvation will also feature online workshops and conversation among participants. We welcome new participants and long-time friends.
For more information and to register, please visit https://stu.usask.ca/standrews/students/rejunevation.php.