The Peel Region Butterfly Program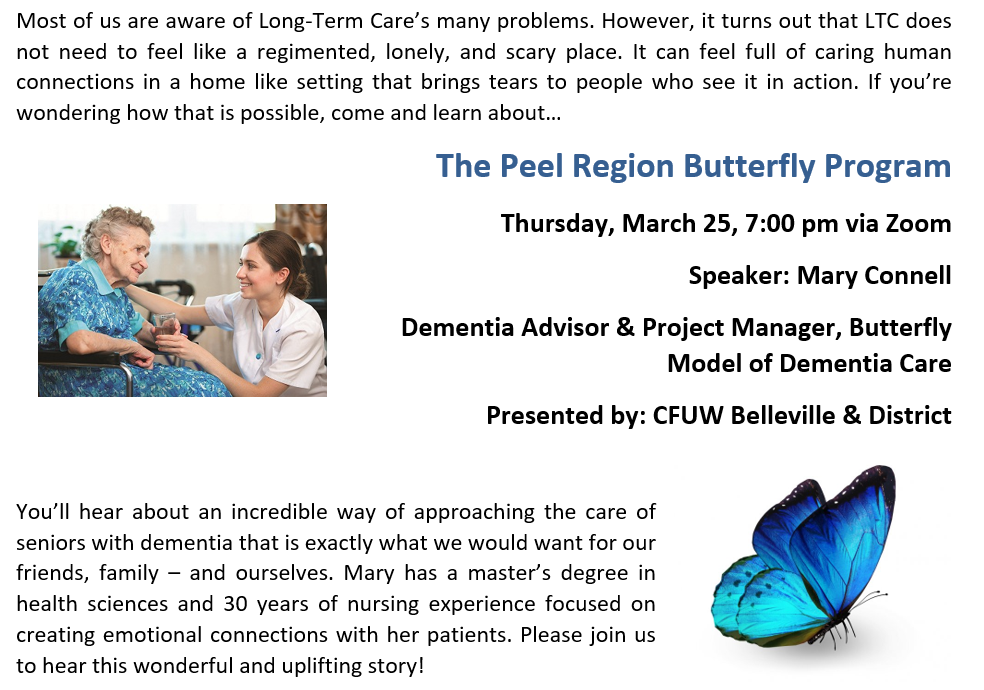 An invitation for clergy/designate to attend an online presentation about a different way for people with dementia to be cared for in Long Term Care, hosted by Canadian Federation of University Women Belleville and District.  We have room for only 300 participants.
Anyone interested is invited to pass questions ASAP, via Marg Goodwin who will forward to the presenter, Mary Connell, who will incorporate them in her presentation.
Click HERE for the zoom link for the presentation. If you have any trouble, please email Marg Goodwin