"Who Is My Neighbour?" ECORC Gathering and Information Session
June 28 @ 7:00 pm

-

9:15 pm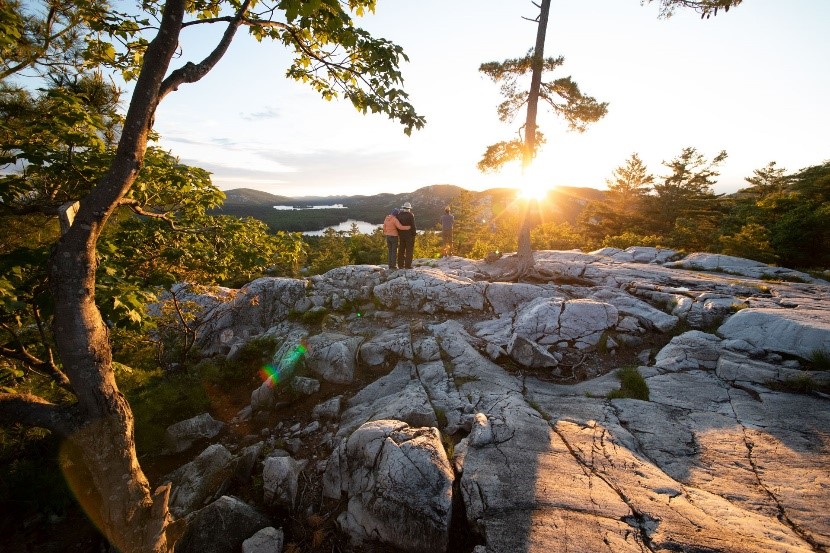 Photo Information: The Crack, Killarney Provincial Park. photo Jonathon Reed
Who is my neighbour?
I have just returned from a family backcountry canoe trip that included strong winds, muddy trails, steep climbs and the twin attacks of blackflies and mosquitoes. In an evening exchange of 'roses and thorns' my son commented on the silent and seamless ease with which we portage a trail, pitch a camp or prepare a meal. We do work well together, seeing what needs to be done, doing what we can, and helping one another. We are well practiced, we are a close family, we share goals and most importantly we know each others' strengths and weaknesses.
I have returned home to the question of the next Regional Council gathering "Who is my neighbour?" The answer that comes to my mind is "everyone I can rely on and everyone who can rely on me." Admittedly, the second part of that echoes with almost frightening awareness of the personal responsibility to create the neighbourhood.
I am writing to invite you to an event where we can get reacquainted, which is sorely needed after the past years of pandemic separation. This will be a time to form the building blocks of neighbourhoods or clusters, to remind ourselves and others that neither we nor they are alone.
I have just returned from a family backcountry canoe trip, and I am immensely aware of the benefits of togetherness.
Rev. Paul Reed, for the Assembly of Elders
Please join us on Tuesday, June 28th from 7-9:15pm. We look forward to seeing you!!