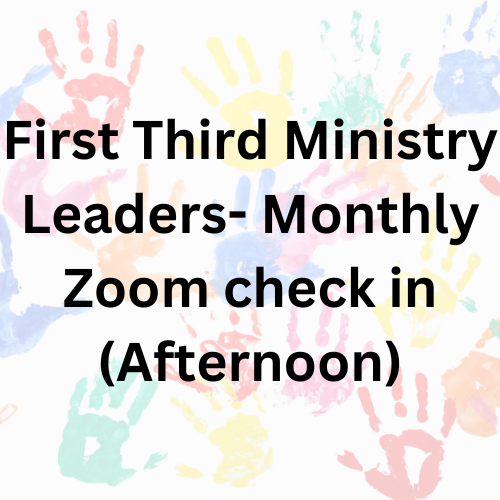 First Third Ministry Leaders- Monthly Zoom check in (afternoon)
Third Tuesday of the month 
CONNECTING First Third Ministry Leaders
(leaders of children, youth and young adults).
We have started a monthly zoom check in for anyone who is offering leadership to children, youth and young adults in the Regional Council. Please sign up using the link below. Everyone is welcome. It is a space to get to know other leaders, share ideas, share challenges and to connect with each other.
Leaders zoom check in at both 1:00 pm and 7:30 pm on the following dates:
Tuesday September 19th
Tuesday October 17th
Tuesday November 21st
Tuesday December 19th (TBD)
Please fill in this form and the zoom link will be emailed to you.