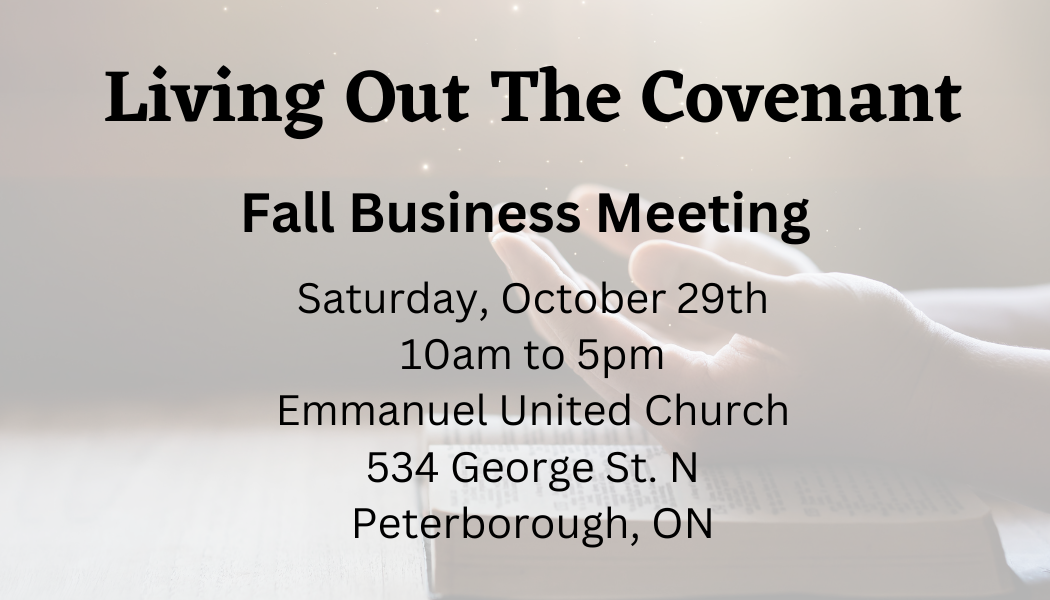 Our Fall General Meeting, which was also our first hybrid meeting has now concluded, and we thank you for joining us!
On behalf of the Regional Council, we want to thank the good people of Emmanuel United Church for their generous hospitality.
Please find all the meeting documents, both pre and post meeting, below.
Save the date!! Our upcoming Spring General Meeting will take place on May 5th and 6th with location TBD.