The Assembly of Elders
The Assembly of Elders is the executive of the East Central Ontario Regional Council (ECORC) of The United Church of Canada. The presiding officer of the Assembly of Elders is called the Speaker.
The vision of the Assembly of Elders by which we evaluate progress is based on:
Supporting and enhancing the life of Communities of Faith where ministry takes place
Nurturing Social Justice and Outreach programs
Building Communications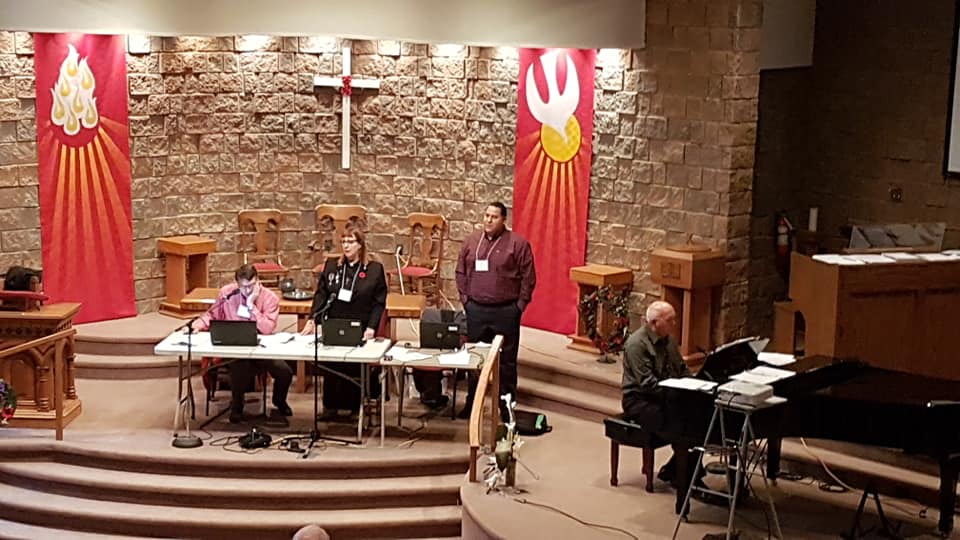 Three council structure
As of January 1, 2019, The United Church of Canada adopted a three-council structure, consisting of communities of faith, regional councils and a denominational council.  The East Central Ontario Regional Council is one of 16 new regional councils in The United Church of Canada, replacing former conferences and presbyteries.
Governance handbook
This Handbook contains an outline of the East Central Ontario Regional Council (ECORC) governance structure; descriptions of its leadership teams; and terms of reference for its policies. Updated as of June, 2021. Download or read online by clicking the link below. 
Assembly of Elders Minutes
2021 MEETING SCHEDULE
Please note: This list includes regular in-person and interim (zoom) meetings
Friday, Sept. 24, 2021 ~ 9am-12pm ZOOM
Friday, Nov. 26, 2021 ~ 9am-12pm ZOOM
Speaker (Presiding Officer)
Reverend Paul Reed, Kirkfield
Lay Members
Treasurer, Brian James

Steve Coles, Bowmanville

Marilyn Fortin, Belleville

Ted Meyers, Uxbridge

Nancy Sutherland, Peterborough

Kathleen Whyte,
Ministry Personnel
Executive Minister, The Reverend Rosemary Lambie

The Reverend Don McLean, Hastings

The Reverend Lynn Watson, Bancroft

The R

everend Phillip Wilson, Yarker

Retired Supply Minister, Ian Robb
Corresponding (non-voting) Members
Recording Secretary, Joel Miller

All East Central Ontario Regional Council staff
Regional Council Meeting Information
2021 Annual Spring Meeting June 4 & 5: Find all information HERE
2020 Meeting, September 25-26
Fall business meeting, November 9, 2019
Inaugural meeting May 31-June 2, 2019
From the Manual
From The Manual (2021) p. 81
C. Regional Council | C.3 Organization | C.3.1 Executive
C.3.1.1 Appointment
The regional council is responsible for appointing an executive to do the continuing work of the regional council when the regional council is not meeting.
C.3.1.2 Membership
The executive must consist, to the extent possible, of a balance of ministry personnel and lay members who are not ministry personnel.
C.3.1.3 Responsibilities
The executive has all of the responsibilities of the regional council, unless the regional council has decided otherwise.
C.3.1.4 Reporting
The executive must report its actions to the regional council for information and for inclusion in the minutes of the regional council.
C.3.2 Committees and Other Bodies
The regional council may fulfill its responsibilities with the help of officers, committees, task groups, steering groups, teams, and other bodies, as determined by the regional council. The regional council must designate a member to fill the role of the leading Elder or presiding officer under section D.1.1 d).