ECORC Celebration of Ministry Service
Following the Inaugural Meeting of the East Central Ontario Regional Council (ECORC) of The United Church of Canada, a Celebration of Ministry of Service was held at Cambridge Street United Church in Lindsay, Ontario on June 2, 2019.
During this service, four people were Ordained to the Order of Ministry and one person was Readmitted to the Order of Ministry of the United Church of Canada by the ECORC.
Ordained to the Order of Ministry: Dr. Pamela Holmes, Megan Jones, Sarah Magie & Daniel Reed (click on name to see videos)
Readmitted to the Order of Ministry: Reverend Bradley Ford (click on name to see video)
"On Equipping the Saints for the Work of Ministry"
Sermon by Rev. Dr. John Young, Executive Minister, Theological Leadership, The United Church of Canada
Scripture: Ephesians: 4:1-16
From Ephesians 4:1-16 (NRSV)
"I therefore, the prisoner in the Lord, beg you to lead a life worthy of the calling to which you have been called, with all humility and gentleness, with patience, bearing with one another in love, making every effort to maintain the unity of the Spirit in the bond of peace."
More years ago than I sometimes want to acknowledge, I arrived on my first pastoral charge — four communities of faith or congregations, located in a fertile agricultural region of Nova Scotia. I was keen to begin, but also a little anxious — would they like me? How would it go? I also arrived, as did all of us in those days, fresh from study and filled with knowledge to share.
Among the things I wanted to share was a greater attention to the church year, its seasons and its special days, than had been the case in the United Church when I was growing up. During my first autumn, on the Sunday that fell closest to November 1st, I decided to build both my children's story and my sermon around All Saints Day.
So, during the children's story time, with the half dozen children in that rural congregation gathered round me at the front, I asked them, "What is a saint?" Silence. So I waited a bit. And that I asked the question a little differently—do any of you have any idea what a saint is? Paula, who was nine, shyly put up her hand, with a hesitancy that suggested she had an answer she hoped was right, but was not sure.
"Yes, Paula," I asked, "what's a saint?" "A minister?" she responded. The congregation broke out in unrestrained laughter.
Of course ministers are not saints. Those of you in this room who live with one know that! What I was wanting to get to, of course, was the notion that all of us are saints, or holy ones, as the New Testament writers understood the term.
All of us, called to exercise "the work of ministry" as Ephesians chapter four puts it; all of us, eventually, are part of the communion of saints, who represent the collective witness through word and deed to the Christian tradition down through the ages.
I should add that I was not expecting all of that from the children gathered at the front of Rawdon Gold Mines United Church that Sunday. But I had not been prepared for the notion of ministers as saints.
We are all, each one of us, called to ministry, and by ministry I mean called to use our God-given gifts in the tasks, the occupations, and the avocations to which we feel called. And we have different gifts.
And we can have multiple calls at the same time — to farm and to be a parent, to teach and also to sing in a church choir, to work for the Ministry of Natural Resources and coach soccer, to volunteer in the local food bank and also be a visitor to elderly persons living alone in one's neighbourhood, and list could go on.
But we have also gathered here in a service at which four people will be ordained and another person re-admitted to ministry, at which we shall remember ministers who have served in our midst and who have died during the past year, and during which we shall recognize individuals who have served as ministers in pastoral charges and other church-related ministries and who are retiring. 
But if all of us are saints, called to the work of ministry, why does the writer of Ephesians state that among the gifts Christ gave were that some would be evangelists and pastors and teachers to equip the saints for the work of ministry. 
Why are we having this service today, where we are setting aside (not setting above, I hasten to add, but setting aside) some persons for ministry?
The short answer, and one highlighted in A Song of Faith, the United Church's recent statement of faith, is that God calls certain individuals to exercise their ministries in and for the service of the church.  The writer of Ephesians believed that the offices of evangelists and pastors and teachers were among Christ's gifts to the church. 
I want to spend some time on this matter in the rest of this sermon because I think in our history we have at times overemphasized, and at other times under-emphasized, the particular call to some persons to use their God-given gifts in and for the service of the church.
In coming at this matter — why we set apart and authorize some persons to exercise their ministries as ordained or diaconal or designated lay ministers — I want to share a few things I came to realize while serving my first pastoral charge. 
Unlike the present, where each of you being ordained today have had some say in where you are serving in ministry, I and my colleagues arrived on our first pastoral charges compliments of the Conference Settlement Committee.      
It was, you might say, somewhat like an arranged marriage.
Neither I nor the four communities of faith who made up that first pastoral charge I served, had any say in the matter. The Conference's Settlement Committee was the matchmaker that put us together in this pastoral relationship.       
When I arrived on that first pastoral charge, filled with a mix of excitement and anxiety, it did not occur to me to think much about why this pastoral charge had asked the Settlement Committee to send them a minister. I do not mean the obvious answer, namely, that it was a way they could get a minister.  But why had they concluded that they wanted, and needed, such a person in their midst? 
In retrospect I realized that they were willing to invite this unknown rookie — whom they did not choose! — into their midst because they believed it was important to their developing and maintaining a life of faith to have someone in their midst to preach and to teach and to provide pastoral care. They hoped I might have some other gifts, among the foremost being that I would lead a youth group with the local Anglican priest. And they greeted me with a wonderful, basic trust that I had the competence to carry out those tasks of preaching and teaching and pastoral care in their midst.
They thought it important to have someone come to their pastoral charge who could help them understand better the faith tradition, who could read and reflect on Scripture in such a way that they could hear God's Word to and for them, who could be a guide for them as they sought to live as Christians in this rural area of Nova Scotia about an hour's drive north of Halifax.
They hoped for someone who could provide them with the resources of the Christian tradition for thinking through ethical and other issues they faced in daily life. And they hoped for someone who would provide pastoral care from within the ethos and tradition of the United Church. 
Perhaps most of all they hoped for someone who would love them, for love is the basis of good relationships.
Ephesians 4:1-16 – New Revised Standard Version (NRSV)
1 I therefore, the prisoner in the Lord, beg you to lead a life worthy of the calling to which you have been called,
2 with all humility and gentleness, with patience, bearing with one another in love,
3 making every effort to maintain the unity of the Spirit in the bond of peace.
4 There is one body and one Spirit, just as you were called to the one hope of your calling,
5 one Lord, one faith, one baptism,
6 one God and Father of all, who is above all and through all and in all.
7 But each of us was given grace according to the measure of Christ's gift.
8 Therefore it is said, "When he ascended on high he made captivity itself a captive; he gave gifts to his people."
9 (When it says, "He ascended," what does it mean but that he had also descended into the lower parts of the earth?
10 He who descended is the same one who ascended far above all the heavens, so that he might fill all things.)
11 The gifts he gave were that some would be apostles, some prophets, some evangelists, some pastors and teachers,
12 to equip the saints for the work of ministry, for building up the body of Christ,
13 until all of us come to the unity of the faith and of the knowledge of the Son of God, to maturity, to the measure of the full stature of Christ.
14 We must no longer be children, tossed to and fro and blown about by every wind of doctrine, by people's trickery, by their craftiness in deceitful scheming.
15 But speaking the truth in love, we must grow up in every way into him who is the head, into Christ,
16 from whom the whole body, joined and knit together by every ligament with which it is equipped, as each part is working properly, promotes the body's growth in building itself up in love.
In the church, we need, as the writer of Ephesians put it, to be able to speak the truth in love, and, whether we are ministers or lay members, we need to hear the truth, sometimes a critical truth, spoken to us in love. In describing their reasons for seeking a minister, in expressing their hopes, I am using my words, rather than theirs, but I think I am expressing quite accurately what over my time there I heard them say, albeit they used less traditional church and theological language. 
The writer of Ephesians is clear that God, through Christ, gives the church certain persons with the particular gifts the church needs. The church needs those gifts of leadership in certain areas — pastors, teachers, and evangelists would be three I would name from this list — in order to equip the saints, that is the members of the church, to exercise their ministry in their world.
It is the teaching through sermon and study group, the discussions that happen, the relationships that are built up that help to give members the resources for thinking through issues and ethical challenges that arise at work, or decisions about what to buy and how to use the income we have at our disposal, or what the knowledge that this is God's wondrous world means for how we live in that world—I could go on.
In our increasingly secular world, a society where value is now so often measured by the things we have or the income at our disposal, for any of us to lead our lives based on a belief in a transcendent God who loves us and who asks us to live lives marked by worship and love — for any of us to lead our lives that way — we need the resources and support of a community of faith.
Ministers as God's gift to the church. Our history, when we know it, also reveals some understandings we need to avoid. I want to close by naming three of them. At one time in our own denomination, and the longer history of the church is full of other examples of this understanding, we tended to see the call to be a minister or a priest as a "higher calling."
When I was a child, the minister who came to visit my grandmother on the family farm almost seemed a different kind of being. That is not the case. Those of you whom we shall ordain or readmit today, whose who are retiring, those whose service we remember and who have died—these are not higher callings than the call of any other member of the church that is lived out in the wider world or the secular world.
But it is a different calling, and a calling that, from the beginning of the Christian Church, has been seen by the Church as God's gift to it, a gift necessary for its existence.
At other points in our history, and here I speak about trends in the United Church particularly present from at least the late 1960s through to at least the mid-1990s, in reaction to that earlier notion of ordained or diaconal or Designated Lay Ministers having a "higher calling," there was a tendency to downplay the difference between the call to be a minister in the church and any other call.
The reaction was understandable. One type of call is not more important or higher than any other. But that fear of hierarchy, or the suggestion that some kinds of calls are better than others, led some persons, mostly minsters, I might add, to declare that any recognition of differences of gift was hierarchical and wrong.
But, of course, communities of faith do invite ministers into their midst to carry out particular tasks. Not to recognize that reality leads to at best, confusion, and, at worst, a failure to offer leadership in certain tasks that are important for the well-being of the community of faith and the ministry of its members.
Calls are different.  One is not better than another, but they are different.
We do, as Paul reminds us, have varieties of gifts. If any of you have trouble getting your car to start after you have left this service, trust me when I tell you that I am not the person you want to call. The writer of Ephesians, in the opening part of today's reading, uses language that reminds us of Paul's use in I Corinthians 12 of the image of the body, where all the parts are necessary for the functioning of the whole body— no one part is better than, or more important than, another.
Finally, if those of us who have been set aside to offer certain gifts in and for the service of the church ever come to regard our office as something we have attained through our own efforts and our own merits, we need to be reminded again that these offices are God's gift to the church, not attainments of our own making.
So, we gather, to remember, to celebrate lives of service, to ordain, and to re-admit for the work of ministry. 
May we do so, thankful to God for the varieties of gifts God has given, thankful for Christ's gift of evangelists, pastors, and teachers, thankful for the saints who those pastors, and teachers, and evangelists equip for their ministry in the world. May we be strengthened for service in those places and tasks to which God summons us each of us. 
And to our God be this day, each day, all honour, glory, and praise. Amen.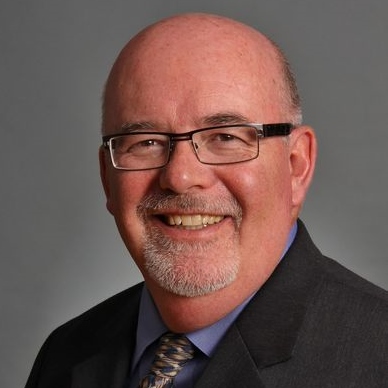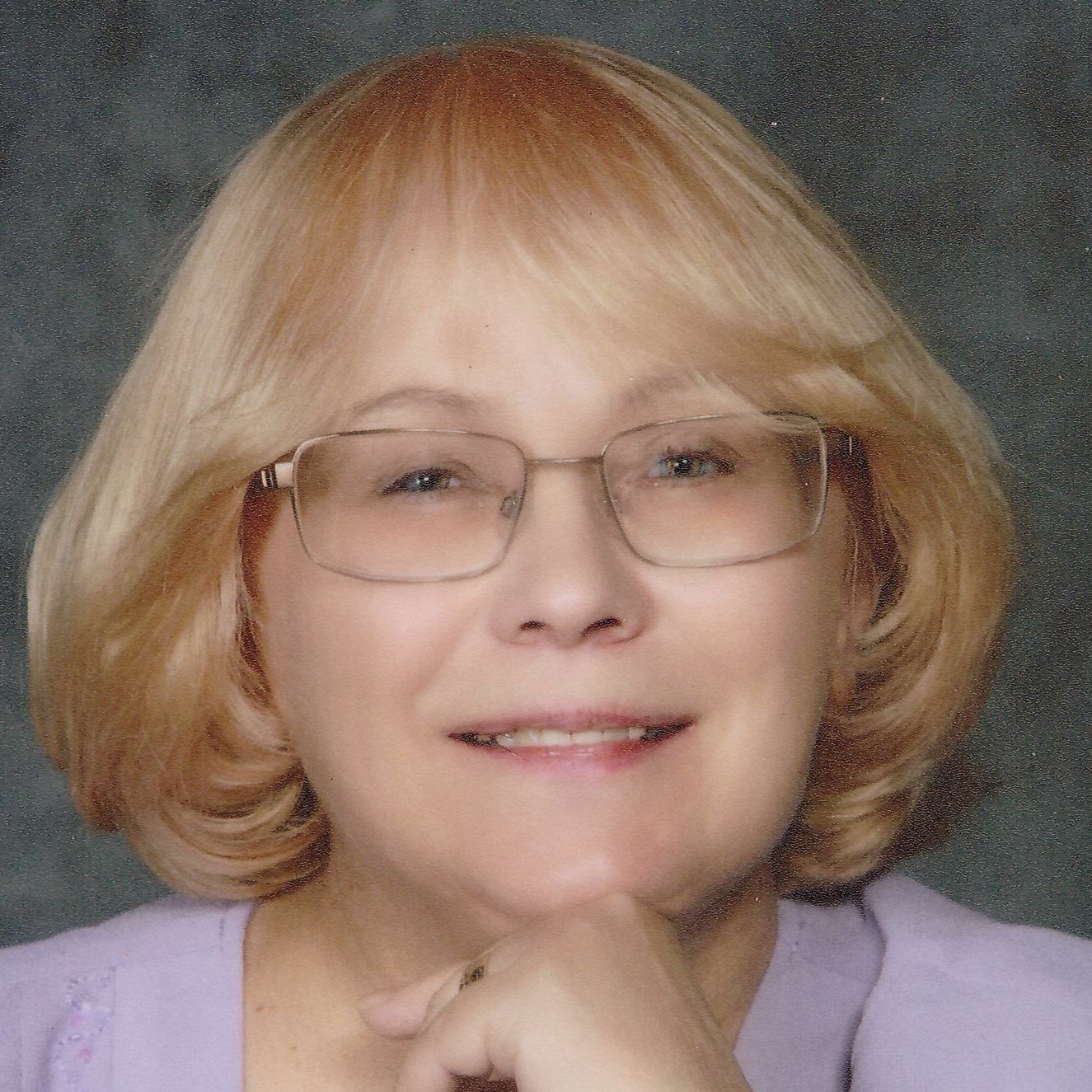 Reverend Dr.
Pamela Holmes
---