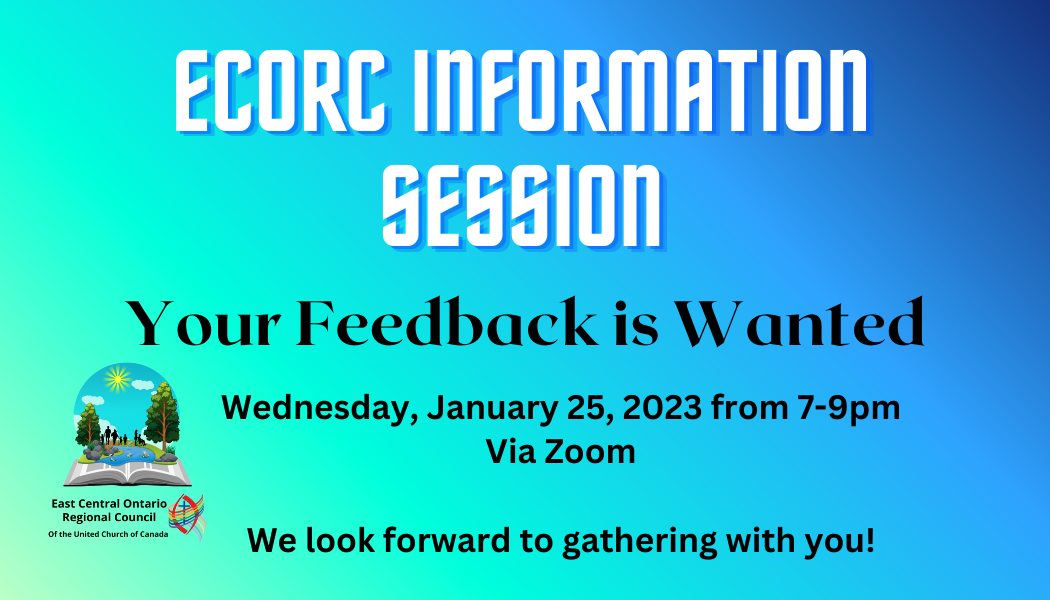 You are invited to our first Information Session of 2023 – Your Feedback is wanted.
Following each meeting of the Regional Council there is an opportunity to submit feedback and those who have planned our Regional Meetings for the past three years express deep appreciation for that which was received. The Feedback was crucial guidance in the adjustment to online meetings and the necessary changes to scheduling, format, and content. Adjustment is required again with the options of in-person, online and hybrid meetings, and your input is desired.
Historically, the gatherings of the communities of faith have been for a combination of discernment, education, and fellowship. The Regional Council had replaced the three-day spring meeting with a spring fall meeting schedule with an annual workflow of determining needs and priorities at a two day spring meeting and sharing work plans and supportive budget in a one day fall meeting. How to proceed is the question of the day? What works, what doesn't what has been missing, what is wanted? How do we "nurture and engage our Communities of faith". from ECORC Statement of Vision, Mission and Guiding Principles
What is wanted by the planners is your input. Please reserve the evening of Wednesday, Jan 25, 7-9 pm for a ZOOM gathering where ideas and thoughts may be received and shared. All are welcome!
Please register below
On behalf of the Facilitation Team