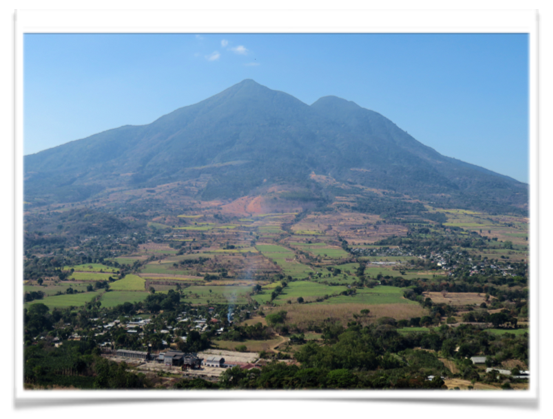 Are you interested in joining a partnership that has blessed people across North America since the 1980s? Is the Spirit urging you to discover Christ's work in communities that look dramatically different from your own?
During March break 2024, 30 people (26 pilgrims and 4 leaders) from the East Central Ontario Regional Council will travel to San Salvador to be guests of our global partners at Emmanuel Baptist Church. Through this week together you will learn about Salvadoran history, perhaps help build a school, community centre or church in rural El Salvador, learn about peace making initiatives in a country with a violent history. In short, your life will change.
Are you ready for this?
Then please consider joining us March 8-15, 2024, but before you complete this application, please consider some important, practical facts:
El Salvador has a tropical climate, with especially high levels of pollution in the urban areas
Much of the terrain is volcanic and very steep. We will walk a fair bit on this trip.
We sleep in dorm rooms with 8 to 10 people.
While our hosts are well connected and make our safety and health their priority, it is important to understand the political situation in El Salvador:
El Salvador remains under a state of "Special Emergency", whereby some legal rights remain suspended.
This has resulted in mass incarceration, which many believe has reduced the activities of the gangs and significantly reduced the murder rate.
However, there are reports of false arrests and difficulty extracting young men from prison once arrested, including citizens of other South and Central American countries.
For more information, which includes an information session in September, please view our POSTER
Please fill out the application below if you are interested in joining us!
2024 ECORC/ IBE Partnership Program