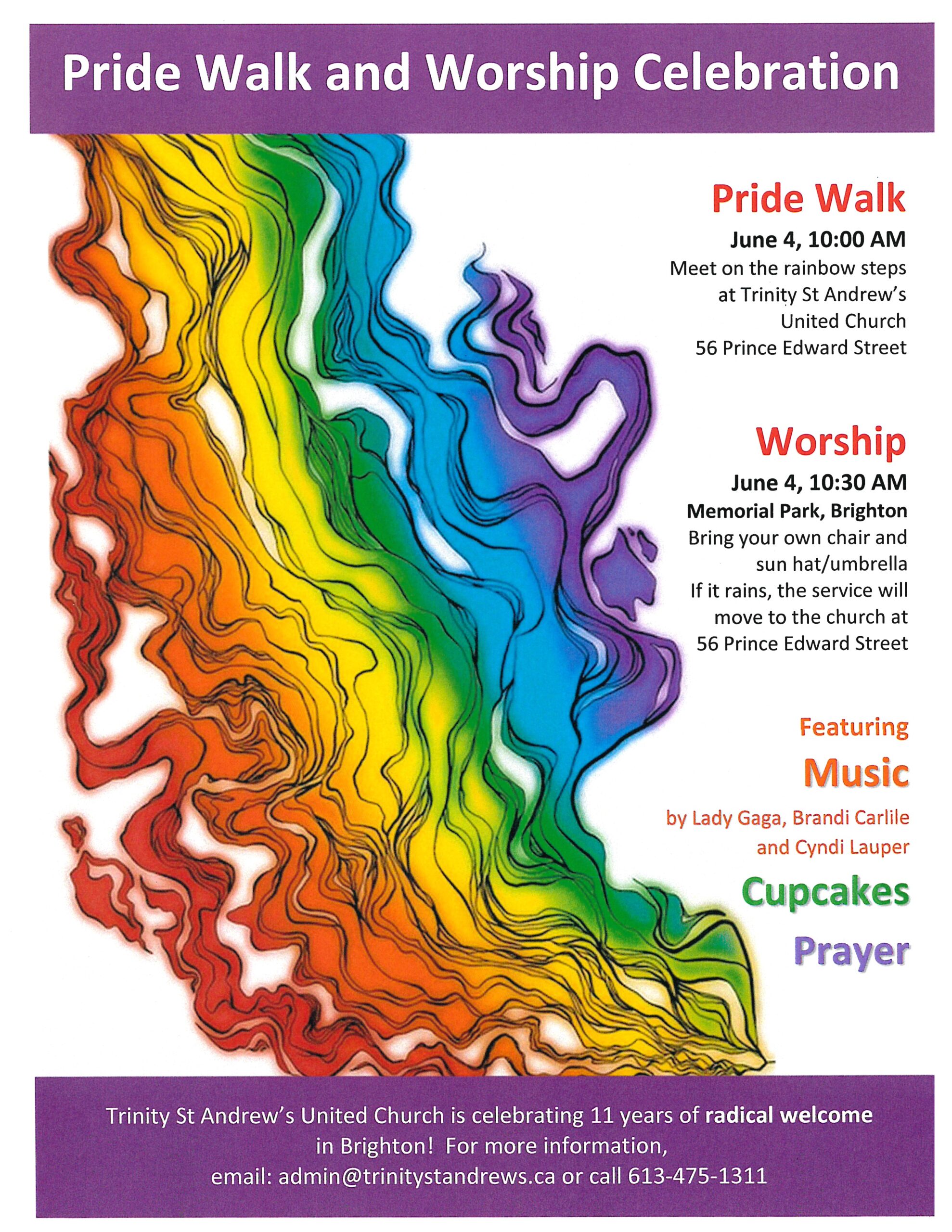 Find your rainbow socks for the second annual Brighton Pride walk and worship service, Sunday June 4 at 10:00 a.m.
The walk will begin at 10 a.m. on the rainbow steps of Trinity St Andrew's United Church (TSAUC), 56 Prince Edward Street, make its way to the rainbow crosswalk in front of East Northumberland Secondary School, then wind back to the colourful bench in front of Sobeys before arriving at Memorial Park for the church service at 10:30 a.m.
The walk and service are free, but donations are always welcome.
Expect the music of Lady Gaga, Brandi Carlile and Cyndi Lauder. And perhaps a few guest musicians.
Everyone is invited to bring their own lawn chairs and umbrellas to protect against the sun. Expect a party with rainbow swag, cupcakes and coffee.
In the event of rain, the service will move to the church at 56 Prince Edward Street.
For more information visit www.trinitystandrews.ca/about-3 or call 613-475-1311.